Cowboy Artist. American Watercolorist.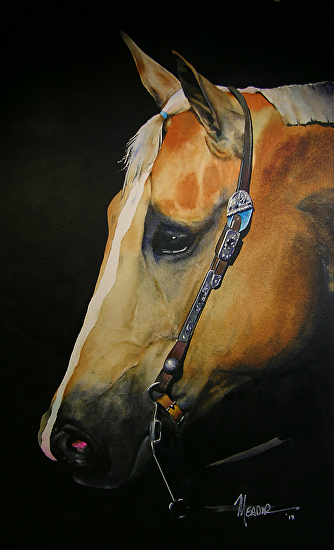 "Poco Palomino"
The watercolors of Fort Worth, Texas artist Randy Meador have a decidedly western palette, yet many works, even some of his cowboy paintings, nestle perfectly among more cosmopolitan decor.
This lifelong Texas painter's work can initially seem a little moody, but ultimately brings a sense of serenity into a room.
Many of his watercolor paintings are available for sale directly from this site.